High performance compute infrastructure, including on the cloud hosting with AWS leveraging powerful compute capabilities such as Elastic Map Reduce, and on premise hosting on UCSF's Wynton computing cluster.  Future enhancements will include integrated cloud and on premise computational capabilities, including cloud bursting; and increasing use of cloud vendor platform services – such as NLP modules, FHIR compliance, image recognition and genomic data access API's.
The Infrastructure
For de-identified data, following shared spaces are available on following platforms:
Info Commons Shared Cluster
Amazon Web Services (AWS) Elastic Map Reduce (EMR) cluster for shared use among multiple researchers.  Private data storage area is available for each user.
For PHI data with IRB study, private spaces are available on following platforms: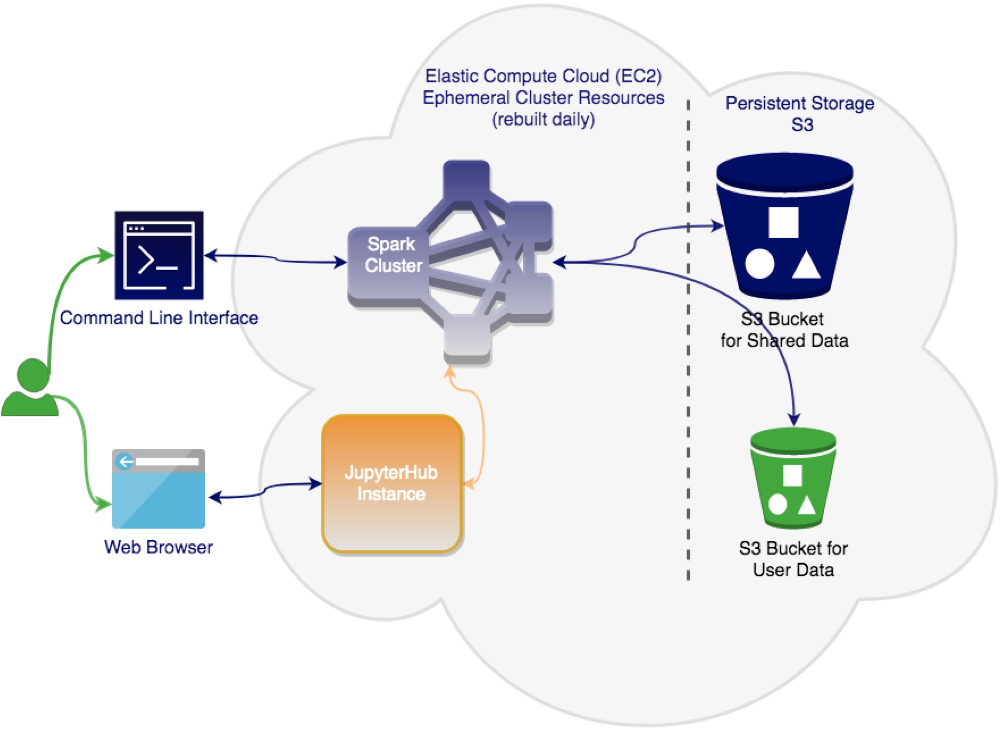 System Requirements
If you are unsure about your data set security requirements, please review information on data classification.
If you would like to set-up your own infrastructure, please review information on minimum security standards and information on UCSF IT Security Assessment.